Testimonials
Actors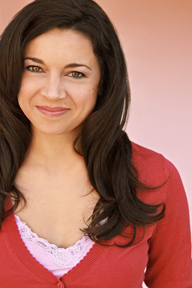 "I took Hal's workshop because it was affordable and he was recommended to me through a friend. I honestly found it to be incredibly valuable. I left that day much more prepared to go into any kind of commercial audition. We worked on slating, solo copy and scenes and in a few minutes Hal had coached me and transformed each of my reads.
"My favorite things: He tapes the entire session. Later, I was able to watch back all of my bad habits, see what worked for me, etc. and also see how different clothes looked in the light of the casting office. Hal's easy and open way of answering any and every question we threw at him. I left with an understanding of how the whole commercial business works and my role in it." –Anna Khaja, Workshop Alumni, CRIMINAL MINDS, THE NEWSROOM, Recurring on TRUE BLOOD, YES MAN, THE CLOSER, HOUSE M.D., PRIVATE PRACTICE, WEEDS, NUMB3RS , Ovation winner for SHAHEED: THE DREAM & DEATH OF BENAZIR BHUTTO.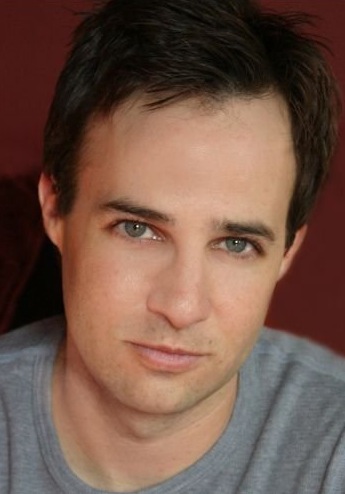 "Hal is an amazing acting coach. I worked with him on my auditions for years and there are many roles that I booked because of it. He brings a director's eye to the process and has a true understanding of how the industry works. I highly recommend him." –Danny Strong, Actor, GILMORE GIRLS; A YEAR IN THE LIFE, BILLIONS, JUSTIFIED, KNIGHT OF CUPS, GIRLS, MAD MEN, GREY'S ANATOMY, HOW I MET YOUR MOTHER, GILMORE GIRLS, LEVERAGE, BUFFY THE VAMPIRE SLAYER, SEABISCUIT, SYDNEY WHITE, PLEASANTVILLE. Danny is also an Award-Winning Writer/Producer on the HBO Miniseries RECOUNT and GAME CHANGE as well as the writer/producer on LEE DANIELS' THE BUTLER, THE HUNGER GAMES: MOCKINGJAY PARTS 1 & 2, as well as the hit TV series EMPIRE, and Danny recently wrote & directed the new feature REBEL IN THE RYE.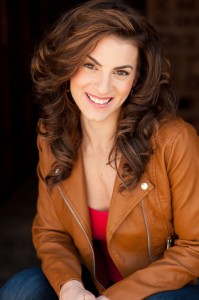 "I just completed Hal's Commercial Intensive Workshop on Tues nights, and I am SO very happy that I chose this as the class to take. 
"Hal is extremely warm, laid back, and conveys the information in such a clear, and passionate way. You can tell that Hal is not there for selfish reasons, but really to help his students as much as he can. 
"I have used the techniques I've learned in class at my own auditions and they have proved to be wonderful tools. I cannot say enough great things about Hal Masonberg and his On-Camera Commercial Class!" –Renee Marino, Workshop Alumni, Clint Eastwood's JERSEY BOYS as well as original Broadway Cast role: Frankie Valli's wife -Mary Delgado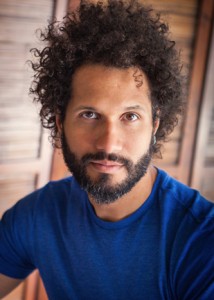 "5 stars across the board. Great instruction, extremely informative, super relaxed atmosphere and perfect sized class so everyone gets their fair share of camera time. Hal is very supportive in his approach and helps you understand and expand your natural strengths as an actor. 
"Since taking Hal's introduction to commercial acting and the follow up intermediate class, I can enter an audition room feeling relaxed and confident. I'm happy to say that I've landed 2 national commercials employing the techniques I learned in Hal's class. Highly recommended for anyone just breaking into acting or for experienced actors who want to refine their skills." -Aristotle Dreher, Workshop Alumni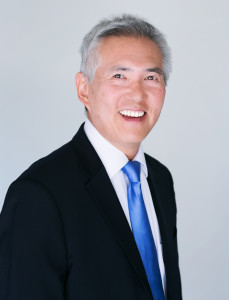 "Hal is an incredible teacher. He knows how to encourage his students and bring out abilities in them that they didn't realize they had. He is patient and never puts you down, even when you make a mistake several times in a row. He is both a cheerleader and a precise, high- level instructor. After each class, he sends you a video of an exercise that you performed that week. Looking back, you are amazed how much he taught you in that one session. It is amazing to see how much all of his students have progressed in just five weeks. I just finished his Complete Commercial Camera class and really look forward to his advanced commercial class." – Ted Chun, Workshop Alumni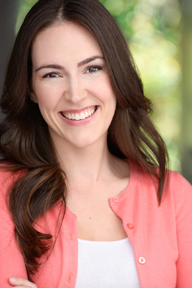 "I'm so glad I got the opportunity to meet Hal and be a part of one of his commercial acting workshops! He keeps his class sizes small (3-6 people) so that he can give each student the individual time and training needed to help them reach their full potential. It's such a great, comfortable environment to learn and hone your craft. 
"Hal has extensive knowledge about what casting directors are looking for and helps each student "get out of their head" to convey the best audition possible and not sabotage it with what you may think they're wanting. It's all about portraying the best YOU!
"Hal was extremely patient with each student, helped us each figure out what makes us unique and stand out from others and how to use that to our advantage. Every class was recorded on camera and was sent out to each of us so that we could go back and watch our "auditions". This was such a helpful tool, to be able to see the process from beginning to end, from the first read to the final one and see what techniques work best for you. 
 "This was the first commercial workshop I'd ever taken, so I was a bit nervous walking in, but Hal made everyone feel comfortable and at ease from the minute they walked in. He's funny, knowledgeable and makes himself available to every student… email, phone call, coffee… whatever you may need to answer any questions you might have. I can't wait to take another one of Hal's workshops!" –Linda Monsalve, Workshop Alumni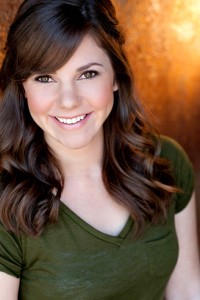 "Hal Masonberg's Commercial Acting Workshops truly are the best workshops available in Los Angeles! Hal is by far the best acting teacher I have ever worked with. He takes the time to get to know each individual actor in his class and then uses that knowledge to help every student achieve their highest potential. Hal genuinely wants you to succeed, and through his stellar direction, and individualized focus on each actor in his class, he helps you to find your quirks, your uniqueness, and all the things that make you stand out. He then helps you to see how you can utilize those qualities to book roles.
"Hal creates such an inspiring, exciting and safe learning environment, that it is easy to get over the fears and negative feelings actors often carry with them into the audition room. He builds an atmosphere of support, which everyone quickly adopts. His classes are small so everyone gets a lot of opportunities to work in every single class. I walked out of each class inspired and excited for the following classes to come. I especially love that the entire session is recorded so you can watch your work and your fellow actors' work as many times as needed throughout the week. Hal's wealth of knowledge provided me with invaluable insight into what casting directors are truly looking for and helped bring that out of me. Thanks to Hal and his workshops, I feel not only more confident in the audition room, but in myself as an actor and human being. 
 "I would recommend this class to anyone and feel lucky to say that I will absolutely be working with Hal for years to come!" –Claire Gordon-Harper, Workshop Alumni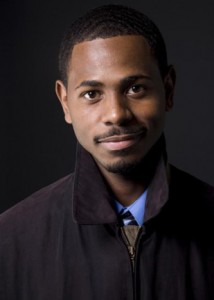 "I heard of Hal Masonberg's class through a friend. After taking years of acting classes, I expected Hal's class to be like most of the classes and workshops I've taken in L.A. —  do some networking; have fun getting up on my feet, working on material, while picking up some commercial techniques along the way. In short, the basic elements for a good class.
"Hal's class ended up being one of the best I've taken in years. Hal's class had the basic elements but stood apart from some real good classes I've taken in the past.
"First off:  Gus–the dog! Hal brings his dog to class. Why is that important? Its great; you're struggling with some commercial copy and glance over to see Gus, sprawled out on the floor, and you're like, "oh yeah, let's have fun with this stuff."  Gus keeps the class grounded. It's hard to take yourself too seriously with Gus licking his left paw. He loves that left paw.
"The whole feel of the class is very grounded and down to earth, which plays into one of Hal's themes: finding your authentic self and bringing more of that to auditions. Yeah, that sounds simple, yet common to feel prepared for an audition only to walk into the casting session and find that your personality is still in the lobby.
"Hal's classes are held in the same casting rooms the commercial auditions are in; do I need to say how good it feels to have familiarity with a place? "I'm coming home mahh! where's the apple pie!!" "Thats not the feeling at all but apple pie sounds good."
"The class size is small, 4-6 students and you get up and WORK. We're not talking getting up for ten minutes – you doing three different takes with some adjustments and ….next.  Nope.  Your getting extensive time. I worked on a partner scene for an hour straight followed by a 30 minute scene, as well as, "One shot audition scenarios."  At every step Hal was throwing out ideas and new angles to try…and Gus…well, he was still licking his left paw.
"Now on the flip side. Moving forward it would be great if Hal had a 6 week class once a year. Along with a showcase via on-line or live.  
"Lastly, Hal is a gifted teacher, who will adjust to each students level of experience. The veterans don't feel held up and novices don't feel lost. The environment is supportive and motivating. Hal is more than happy to share his 20 plus years of experience with you, especially if Ice coffee is involved. This is called a commercial class but there is so much more beneath the surface.
"I've found a great mentor in Hal and a trusted friend who I feel fortunate to work with for years to come…and Gus?…well…he'll still be licking that left paw."   –Maagic Collins, Workshop Alumni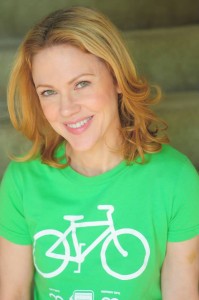 "I booked a job the day after I finished my second workshop with Hal, after not booking anything for 2 years!!  Hal teaches you how to do "you," rather than trying to second guess what "they" want. Not only does it work, but it makes auditioning so much more fun and fulfilling as an actor.
"Being able to watch my own transformation (on-camera!) by trying Hal's, simple, honest direction notes was invaluable. The small class size makes sure that everyone is really seen, heard and gets a chance to dig in and make real progress. It is quite intense but Hal makes the work fun. I will be going back." –-Britta Phillips, Workshop Alumni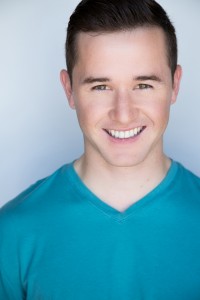 "Simply put, Hal and his workshop are amazing. This was my first acing class and it turned out to be one of the best decisions I've made. 
"The first time I met Hal, it seemed like I had already known him for years. He is extremely personable and down to earth. It was so easy to open up and be myself from day 1. It can be very daunting and intimidating being in front of the camera, but in his class, you feel at home as if you're having a casual conversation with a friend. 
"He is so good at being able to connect with you and get different emotions out of you in order to bring character to the commercial. His approach makes it very easy to tap into different emotions and fun at the same time. In the five weeks I took his class I was able to acquire a different approach and look deeper into the text.
"I am super excited to continue studying with Hal in his advanced workshop. I would HIGHLY recommend studying with him as his work is not only beneficial for commercials, but you also learn more about yourself and can apply in other forms of acting." –Kyle Heffernan, Workshop Alumni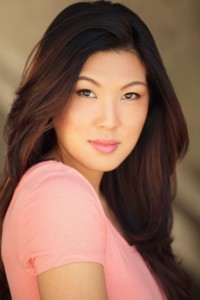 "This was one of my first on-camera intensive commercial classes, and I have to say that Hal made everyone feel so instantly comfortable in the room. His presence is so calming/chill, yet educating… I don't think I could have asked for a better teacher. I felt like he kept me going when I would get stuck by turning the wheels into different directions until he found one that worked for me. He really helps you find your quirks (that you may even think is a bad thing about you) and use them to your advantage in the audition room. 
"I booked a national commercial last week and can say I have Hal's knowledge to thank for that. I finally entered a casting room with confidence and stopped thinking so much. I just let myself show them who I was as Hal taught us, and it worked!!!! 
"PROS:
*Small class sizes- 6 max, which means A LOT more time in front of the camera getting 1-on-1 coaching from Hal. 
*Hal really gets you to go with him on a story telling journey. He helped me pull the right emotions out when I needed to. I finally understood the whole "don't do what you think you should do, but bring yourself to the room and make them fall for YOU and your quirks that are only designed within you."
*Gus- his adorable pup that sits in on each class 
"(Won't even call this a CON, more like I have ADD or something):
Watching my fellow actors "audition" was definitely beneficial for observing others in the room; what kind of choices they would make, Hals feedback to them and just plain watching other actors create a story for you. Sometimes it gets long, but like I said… It's only fair everyone gets a turn, and I actually ended up writing a ton of notes on the other student's choices (what worked/ where they pulled the emotion from/etc)
"Regardless, Hal is an amazing coach… And AFFORDABLE… So what are you waiting for!!!" –Sara Choi, Workshop Alumni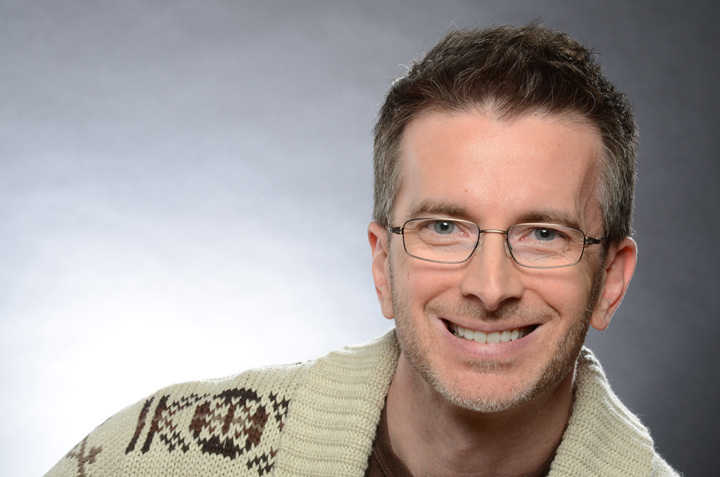 "Hal's on camera workshops are fantastic!  His personality and teaching style put me immediately at ease (it's so very important for the actor to feel safe in a nurturing class room environment).  I learned skills in every single class…things I needed to focus on, such as the complicated process of creating a three dimensional character in a brief time span…and much more!
"I used one of Hal's recommendations from a class at an audition later that same week…and I booked the job!
"I highly recommend the commercials class to everyone who is pursuing an acting career in this area.  There is so much more needed for commercial acting than the average TV viewer realizes.  Hal's extensive experience and teaching skills make him the perfect choice for all actors seeking improvement." –Tom McLaren, Workshop Alumni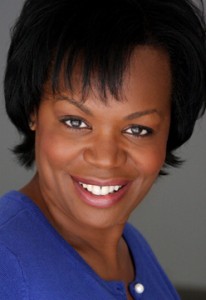 "Hal is an amazing acting coach! First and foremost, it's very evident that he loves actors and really enjoys working with them. He is extremely supportive, patient, kind and even funny. He creates a relaxed and accepting environment so that you are allowed to bring your best to the process. Another great aspect of working with Hal is that the class size is small so you're guaranteed to have an adequate amount of camera time.
"He takes you through the commercial process step by step. Once he gives you the information, you're up on your feet doing it and he gives you plenty of time to work out the kinks. Everyone in the class receives specific and individualized attention. All of the work is done on camera and you can also view it repeatedly in the privacy of your home. An added benefit to watching it at home is that you get to see it from a casting perspective. He uses the actual site that "real" auditions are viewed from so you get to see yourself as the clients do.
"From slating, to breaking down copy and bringing your uniqueness to the work. Hal covers it all. If you're just starting out or if you're just in need of a refresher, I highly recommend Hal's Workshop. In the ever-changing world of commercials, it's the details that will help give you the edge.
"And let's not forget Gus. (his dog) Gus is an added perk. If dogs make you nervous or you have an issue with them, not to worry, Gus is a "Zen" dog. He will not to bother you unless you want to play with him. Gus is like a service dog for actors.
"Hal's like finding a good doctor or hair stylist. Once you have a good one you don't have to look any further. I'm happy to say Hal is now officially part of my "Team"." –Monique Edwards, Workshop Alumni, THE SOCIAL NETWORK, HOW I MET YOUR MOTHER, WITHOUT A TRACE, iCARLY, HEALERS, LIE TO ME, THE YOUNG AND THE RESTLESS, ER, FRIENDS, PHILLY, BOSTON PUBLIC, STRONG MEDICINE, THE DIVISION, FAMILY LAW, JAG, EVERYBODY LOVES RAYMOND, JUDGING AMY, SPIN CITY, THE GEENA DAVIS SHOW, CHICAGO HOPE, DIAGNOSIS MURDER, BEVERLY HILLS 90210, THE X-FILES, BABYLON 5, PARTY OF FIVE, NYPD BLUE.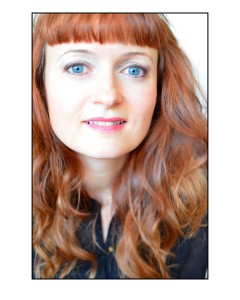 "Hal demystifies the context of the auditioning room with candour, humour, compassion and detail.  His transparency regarding what is important to the client – and how vastly different that usually is from what is important to us as actors – relieves us from self-induced actor paralysis!  
"With his years of experience film-making and running casting sessions, Hal is able to provide us with practical guidelines for effective slating, parsing copy, and ultimately bringing a read to that specific place which gets it noticed.  A really useful way to spend a Saturday – thank you!" –Cerris Morgan-Moyer, Workshop Alumni, APPALOOSA, RULE OF THREE, MAIL ORDER, DAYS OF OUR LIVES,  GALAXY HUNTER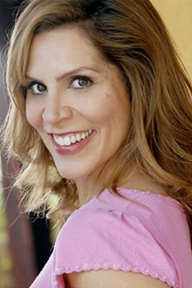 "I hadn't booked in forever, ran into Hal at an audition and he helped me feel so confident, I nailed the sucker!! He loves actors, helps you get out of your own way and have fun!!!" –Lori Alan, Actor,  LAW & ORDER: LOS ANGELES, FAMILY GUY, TOY STORY 3, WALL-E, THE PEE WEE HERMAN SHOW, THE CLOSER, SPONGEBOB SQUAREPANTS, CLOUDY WITH A CHANCE OF MEATBALLS, SOUTHLAND, CHUCK, DAYS OF OUR LIVES, CSI: NY, CSI CRIME SCENE INVESTIGATION, SIX FEET UNDER, FRIENDS, SABRINA THE TEENAGE WITCH, CHARMED, WILL & GRACE, LAW & ORDER.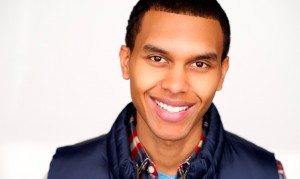 "It doesn't get better than Hal's commercial acting workshops.  You will not find another instructor that has as much experience and is more generous and genuinely concerned about the success of each individual that participates in his workshops than Hal.
"One of the several great things about Hal's workshop is that he limits class size.  6 people was the maximum in my class which translates to more practice and time in front of the camera for each individual.  Other places won't come close to this number because they want to make the most money possible and squeeze as many people in as they can. Hal doesn't do this for the money. He does it because he truly enjoys sharing his vast knowledge and helping actors achieve their goals. You will know and feel that as soon as you interact with him.
"You can also count on getting up in front of the camera at least once every class.  And it isn't one or two quick takes and then back to your seat.  Hal will throw several different scenarios at you and allow you to react and bring yourself to each take. And if you are struggling in a specific area Hal doesn't give up on you and say "good enough."  He will make sure that any weakness or difficulty you are having is worked out right then and there and he is great at presenting ideas and techniques to get you through it.
"Another great aspect of Hal's workshop is that everything is recorded and saved in Casting Frontier which you can watch directly on the website or download via itunes.  It is extremely valuable to be able to watch yourself over and over because we all have quirks and things that we don't even realize we do or have.  Watching yourself allows you to catch those kinds of things and work on them.  And when you're in front of the camera you might have something that makes you feel insecure, but when you watch it back you may realize that you actually are doing a great job.  If you have any questions or concerns outside of class you can reach Hal by phone or email and he always responds promptly.
"You will soon realize that a huge part of the casting process is just being yourself in auditions and having fun.  Hal emphasizes this and creates an environment that gives you the confidence to really trust yourself so that you are able to accomplish this.  By the end of the workshop, your classmates, Hal, and his dog, Gus, will feel like family.  This workshop is one of the greatest investments you can make in pursuit of a successful career. Thank you, Hal!" –-Jamal Irving, Workshop Alumni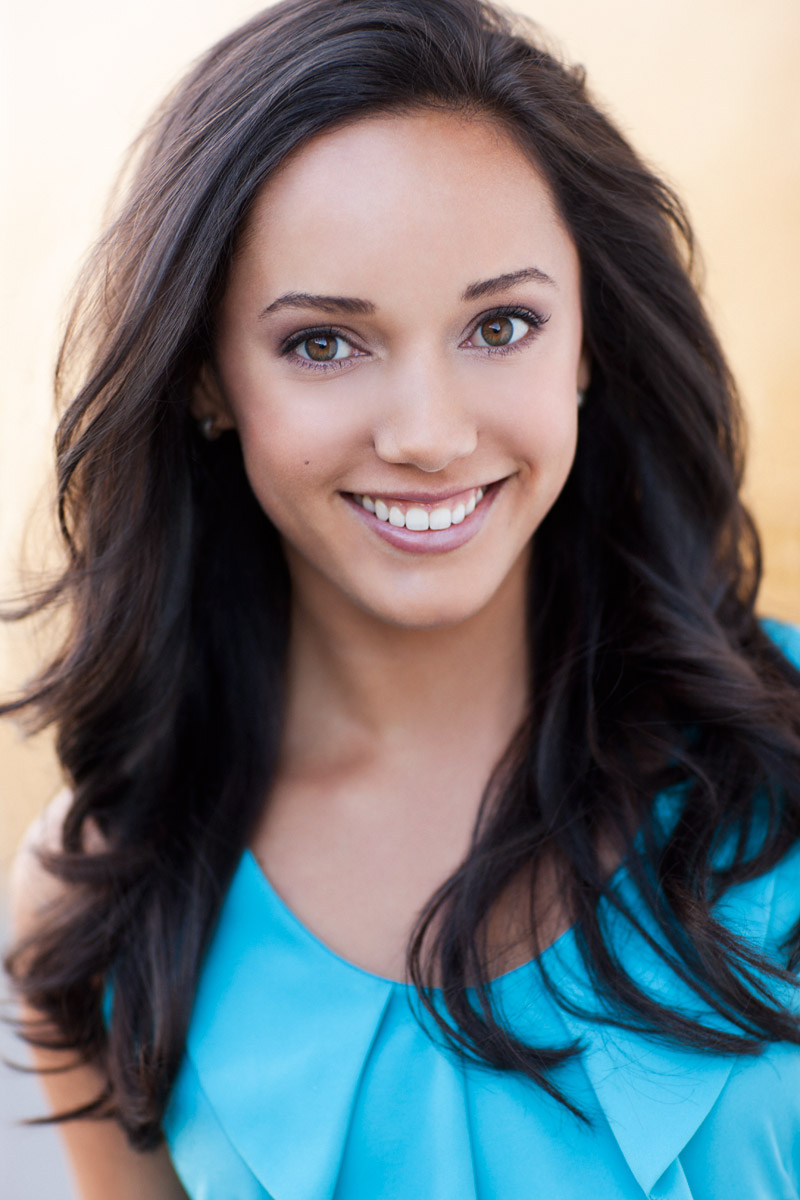 "Hal's commercial classes are absolutely fantastic!  They are incredibly helpful and practical.  Hal is so fun to work with and he has great knowledge of the industry and a well rounded perspective from his experience teaching, working in casting, producing his own work, and many years in LA.  
"His classes are great for both experienced actors or ones just getting started in the business.  He teaches logical, effective techniques that enable you to better understand commercials and auditions in general, as well as how to break them down, piece them back together, and stand out in the audition room.  The small class sizes are wonderful and they allow him to coach each person individually and help you develop your skills as well as understand yourself and your personal strengths.  
I'm sooo glad someone recommended these to me when I got down to LA and I highly recommend them to everyone!" –Jasmine Nguyen, Workshop Alumni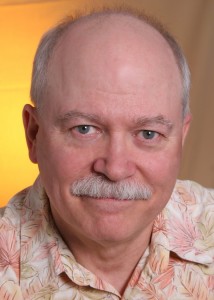 "WOW! It's short but describes what you will say after attending one of Hal's workshops! I am new to any kind of acting and the time that Hal took and the point on teaching and interactions he has with his students is amazing. So when you attend be prepared to be totally involved in this learning experience.
"When I look at all my on camera time Video I can see my amazing improvement from a guy who was like a deer in the headlights to someone who has total confidence to audition and show who I am without a worry!
"I think the biggest thing I like about Hal is he really cares and gives you the opportunity to flourish! I am going to take the advanced class and can't wait to get started!" –-Arnold Howard, Workshop Alumni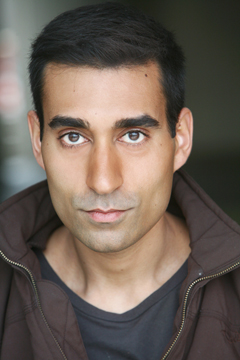 "Hal's class was eye opening for me. You could literally watch an actor who did a good read follow Hal's redirection and all of a sudden within minutes it looked like you were watching a commercial.
"Hal does a great job working with each individual, and really  shows you how commercial acting is different from film/tv. Certain line readings or emphasizing certain words which could seem fake in film/tv seem very natural and even necessary for good commercial acting.
"I would recommend Hal's class to anyone. And I have to anyone who would listen!" –Baldeep Singh, Workshop Alumni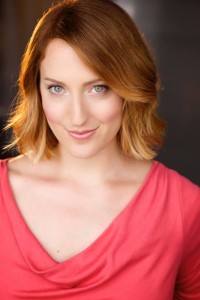 "Hal's beginner commercial class was truly transformative. This was my first on-camera class, and I learned a ton! Very laid back guy, full of great encouragement and real industry advice. 
"The biggest thing I learned from Hal's class is that the more you fully love and accept and "know yourself", the more enjoyable you actually are to watch. And the REAL you- idiosyncrasies, 'imperfections' in all the glory of your "youness" – just might be the outstanding factor that gets you booked. Authenticity.
"Much like listening to your voice, watching yourself can be difficult. But I felt so supported by the other actors and Hal, no judgement whatsoever. 
Also learning what clothing and makeup look best on you for on-camera purposes was really interesting. 
"We worked on one-liners and full copy of varying styles, and I felt that I got a rounded experience in the commercial audition world. Hal takes a ton of time with each student. I feel really blessed that I found his class.
"I HIGHLY recommend this class for anyone interested in working on their all-around delivery, whether it's for on camera acting or just everyday life. Hal is an exceptional human, and Gus the friendly dog ain't too shabby either. Can't wait to take another class." –Megan Huston, Workshop Alumni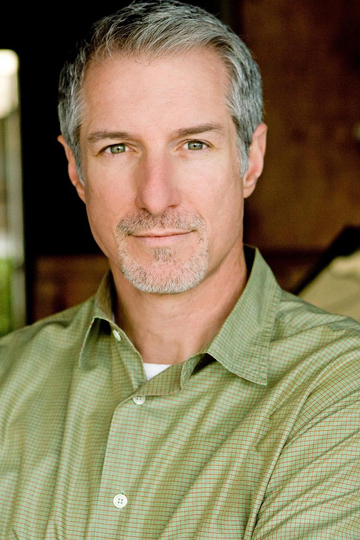 "Hal's Commercial Workshop is great. Though I've had every type of audition imaginable, Hal still managed to give me lots of ways to reexamine my approach. He offers lots of constructive feedback and encouragement.  He has been in the business a long time, but doesn't make students feel like they know nothing.  He takes what you've got and enhances it, challenging you to go further.  
"Personally, I benefited from some of his techniques for dealing with tricky copy at an audition.  I often find myself having difficulty with a particular line in auditions, and he has some creative ways with dealing with that.  I definitely recommend this class!" –Russell Clark, Workshop Alumni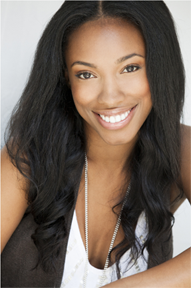 "Hal Masonberg's Commercial workshop was the most pleasant learning experience I have had in a long time.
"First of all, he is a great guy. Second, because he keeps his classes so small, everyone in the class gets a lot of personal help and attention. Third, he knows how to bring the best takes out of you. He opened my mind up to different ways I had not even thought of. I would recommend this class to anybody." –Jasmine Crestwell, Workshop Alumni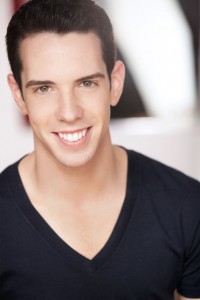 "I recently moved from New York City a few weeks ago, where I was doing a lot theatrical work. I had the pleasure to work with many talented teachers and artists while there and was very happy with the training I received. When I decided I wanted to move to Los Angeles, I wanted to find a teacher that could help me understand the ins and outs of the LA commercial world. I had done some research on different coaches and audited some classes in the area… that I wasn't crazy about. Then I found Hal Masonberg! All the wonderful reviews on here are true. He is a truly gifted man and knows what he is talking about. He is on your side and really wants you to succeed. He knows so much about the industry and you know right away that he is passionate about his work. I will be attending more of his workshops, I highly recommend him! " –Michael McILwee, Workshop Alumni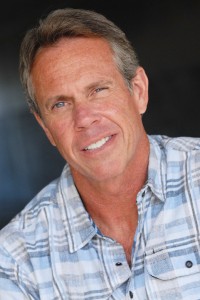 "In looking for a Commercial Audition / Acting class I had a myriad of friends to ask advice, and I got a myriad of opinions on Commercial classes. I fell back to my trusted go to, Yelp. And it did not fail me. All the rave reviews of Hal's class were spot on.
"Not my first acting class or workshop, but my first Commercial Acting class. I totally dug Hal's style of teaching, and the material he taught. I would, and have, recommended Hal to friends. Now I'm back on Yelp to add to these reviews. I highly recommend Hal's Workshops. You will not be disappointed."  -Jeff Prater, Workshop Alumni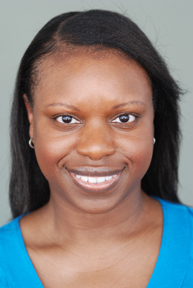 "Hal Masonberg's workshops will be both life and career-changing.  It starts with his premise that we are all unique and perfect as we are right now so I don't have to be anybody else but me and that's what casting directors want to see. The second premise is that we are not selling a product but telling a story. For the veteran actor, his approach wipes out years of bad habits, and for the new actor it will keep bad habits from forming. Auditions are no longer a guessing game. I have a better sense of myself and my talent, which allows me to walk into a room grounded and prepared to do the best audition possible.
"His classes are small, so everyone gets to work. Hal will spend as much time with each actor as needed, which fosters a supportive atmosphere instead of the usual competitive vibe found in other acting classes. By the end of the workshop, you will have a valuable set of tools in which to approach copy, along with video of each class session for future referral. Hal knows what he's talking about because he works in the industry now and is not like so many acting teachers who last walked onto a set ten years ago. From day one and despite his busy schedule, Hal makes himself available to his students before, during, and after the workshop is over. Taking any of his workshops will be the best money you ever spent because the reward in having your individuality and talent affirmed is absolutely priceless! Oh, and his dog, Gus, is the cutest thing ever." –La Donya M. Williams, Workshop Alumni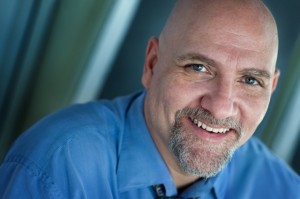 "A friend recommended that I attend Hal's workshop and man am I happy I did. I've been out of the biz for a while, so I was feeling pretty rusty and unsure of my skills. Hal expertly guided us through the process of commercial auditions for the various commercial formats that we'll encounter and really zeroed in on each students needs. I learned as much from his teaching others at different experience levels as I did from his direct response to my work.
"Hal is a positive, supportive instructor and I left each class feeling rejuvenated and ready to go audition. I recommend him to anyone who wants to get started in commercials, improve your current skills, or for a working pro who just needs a tune-up.
"And on top of everything else, it is so affordable. This is not just another workshop designed to bleed actors' bank accounts, Hal really likes actors and runs this workshop to help us succeed.
"Thanks Hal, a million times over!!!" –John Schumacher, Workshop Alumni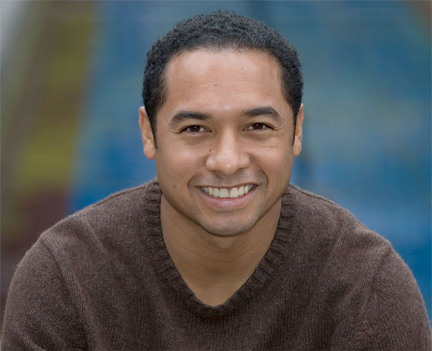 "Hal is the truth, the way and the light in preparing actors for commercial auditions! Breaking down all aspects of the casting process, leaving you with the motivation that you can do it!!!
"Open your mind and be ready to work in his class!!!" –George Ison, Workshop Alumni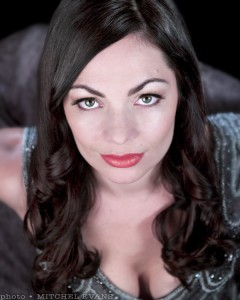 "Having recently arrived in Hollywood I decided to start auditioning for commercials. The first few auditions I was so nervous that I don't even remember what I said or did in the casting room… After completing Hal's workshop I feel completely confident walking into an audition. I know what to expect, and I have a much better understanding of how best to present myself, and what it takes to book a job.
"Hal is clearly someone who cares about actors. He is kind, encouraging, and easily dispels any nervousness that may be affecting your performance. The fact that he videos all of your takes and makes those videos available online is also invaluable as it enables you to review the notes and to actually see your progress from take to take.
"I highly recommend this workshop to actors and other performers who are called in for on-camera auditions. Even the more seasoned actors in the class learned a great deal. I feel privileged to have been able to learn from someone who knows this industry so well." — Kristina Canizares, Workshop Alumni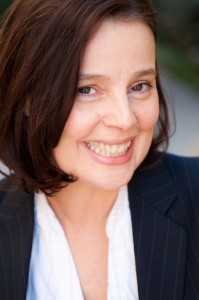 "I've taken a few commercial classes here in LA. They were overcrowded and I never felt comfortable. There's not much to learn when when most of the work became an example of 'what not to do'. Frankly it took me a long time to consider taking classes again. Then I discovered Hal a truly amazing teacher. He is passionate about his work and genuinely interested in helping every student succeed.
"We all know it's important to work our craft on a regular basis–if I was going to be serious I needed to find a place to learn and grow. It was Yelp that helped me side step the mediocre taking me straight to the best– Hal Masonberg! Thank you fellow Yelpers you always know your stuff.
"I enrolled in the Commercial Intensive workshop. Of course I was apprehensive, this is LA, but that melted away the moment Hal & Gus walked in. True to his word I had just 5 other wonderful classmates. We all got camera time and Hal's unique talent for helping us to see and find our strengths. 
"In six short weeks I was developing confidence to deliver those lines in a way that was truthful and engaging. Now I know the difference between breaking down the lines to make them my own versus the anxiety producing direction of 'just make a choice!' Added bonus Hal makes the classes accessible to you online. I encourage you to go back again and again. Learn from yourself and fellow classmates as well as getting all the wonderful wisdom of Hal's talk at the top of each session. With gratitude…" –Diane Kitchen, Workshop Alumni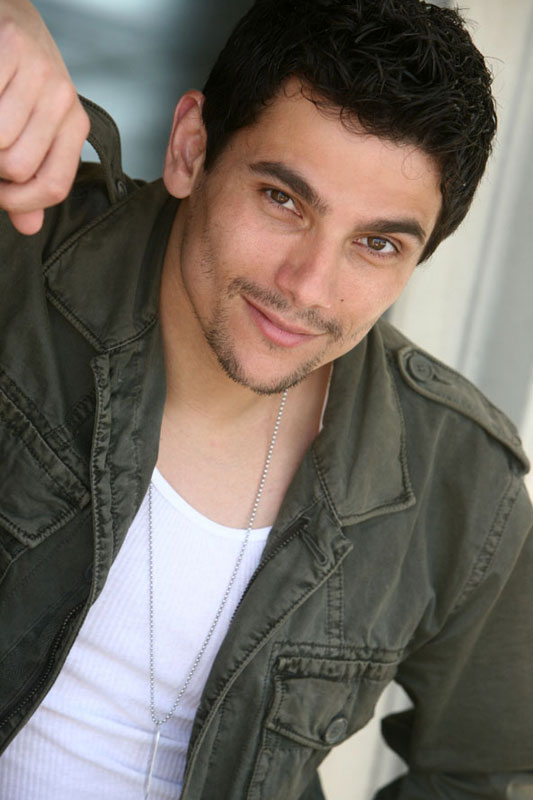 "After taking Hal's first of two-parts of his commercial intensive on-camera workshop, I have constantly been put on avail. The amount of knowledge and fun gained in class is priceless.
"Hal keeps his class size very small so that you get an extensive amount of working camera time. He then emails you a link with your work that you can keep and share with your agents/managers!
"Hal's work as a director and actor also contributes greatly to the intensive by guiding each actor and he is able to communicate very well so that we can understand him the first time!
"This is one of the best classes that I have taken not only in America but also in Canada!" –Dylan Ramsey, Workshop Alumni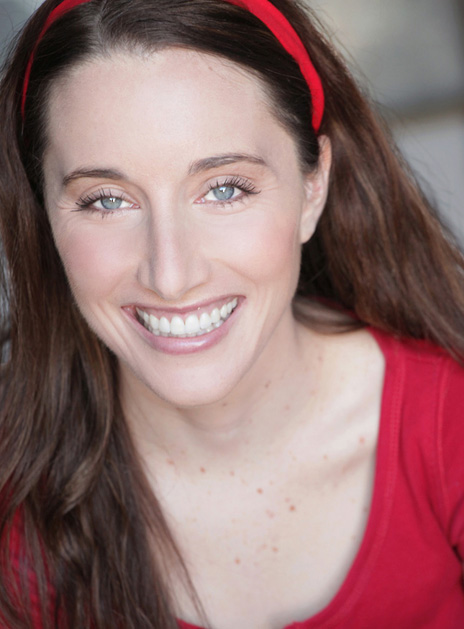 "Those of us in Hal's class had all different ranges of experience from green to skilled and everyone grew immensely over the course of four weeks. Hal taught us all types of commercial spots from one-liners and monologues to groups scenes and silent spots with an incredible knowledge on how to book the job.
"Hal and his dog Gus create an incredibly fun, relaxed atmosphere while sharing his immense knowledge for commercial acting. I feel very lucky to have taken his class and I recommend it to everyone!" –Jeaneal Gunning, Workshop Alumni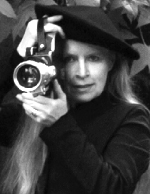 "I recently sat-in on one of Hal's workshops. I was riveted. The workshop basically puts each actor into the current world of a casting session –communicating essential behind-the-scenes knowledge of the commercial casting business that puts an actor on the right track from the get-go.  Hal works one-on-one with each actor, turning obstacles into opportunities and offering simple ways to immediately ratchet up their performance. I was more than impressed.
"This class could make the difference between surviving as an actor in LA or not."  –Janice Findley, Seattle Stage & Film Director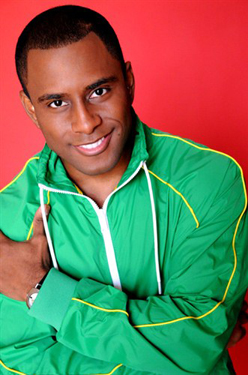 "Hal's Commercial Workshop is exactly what any actor needs to take if they want the closest experience to auditioning in the real world! He gives many tips that most teachers simply don't cover, or require you to take a second course to learn. He gives up the goods and allows for ample questions as well so nothing is left for the guessing. Even his dog Gus you'll find an added treat, who seems so well trained I think even he's taken the class a time or two lol.
"The ability to watch what you did at home on a private link was also great for seeing what you and others did during the class. All in all…although there are many great commercial classes out there, I put this one at the top of the pack!!" –Byron Reeder, Workshop Alumni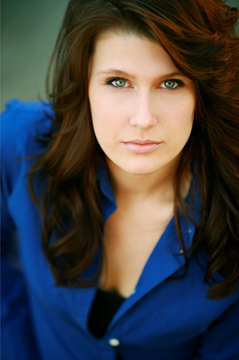 "I would highly recommend Hal's on-camera workshop to everyone who looks to pursue any kind of work in front of the lens. I found his class invaluable, as you can review your work from class and really see what kind of impression you are giving right from the start.
"I learned so much about myself not only from watching my own quirks and mannerisms, but Hal helped me positively critique my work as an actor and not to be too hard on myself." –Skyler Towle, Workshop Alumni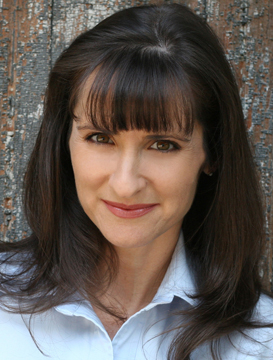 "Bottom line, if you want to improve your auditioning skills, feel better about yourself as an actor and have a true understanding of what it takes to book a job, take Hal's workshop. Hal presents practical information about how to slate and present copy in a way that makes you stand out from the crowd. He also gives you a thorough understanding of how a commercial is cast and who all the players are so that you can handle yourself with grace in the room, even when things may seem a little crazy.
"It's clear from taking his class that Hal genuinely loves actors and wants to help them do the best job they can. And the ability to view ourselves on tape after the class for such an extended period of time is beyond informative – even seeing my body language as Hal gave me directions was eye-opening.
"This workshop was a completely empowering experience and I highly recommend it!" –Pamela Pedder, Workshop Alumni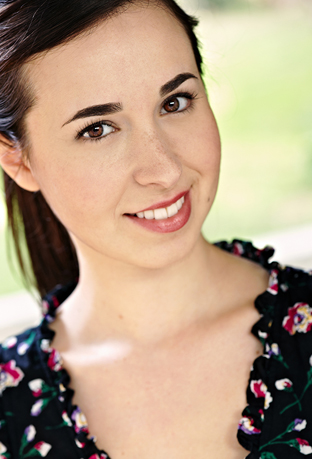 "Hal is a wonderful teacher. He took the time to get to know each actor individually and cater to our needs. I feel so much more confident with copy and reaction shots. I learned that sometimes simpler is better.
"Hal really cares about each actor and more than anything wants to help us succeed. I am so happy I took this class!" –Justine Huxley, Workshop Alumni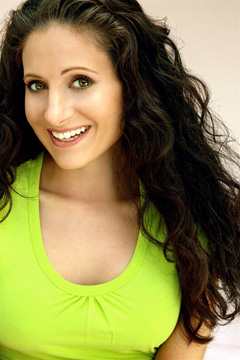 "A wonderful workshop. It was both beneficial AND fun!  Hal has so much great information to impart, and his warm energy makes it a welcoming process.
"I want to feel confident in commercial auditions and Hal's workshop provides a great forum in which to learn and perfect skills that will aid me in that process." –Rachele Gueli, Workshop Alumni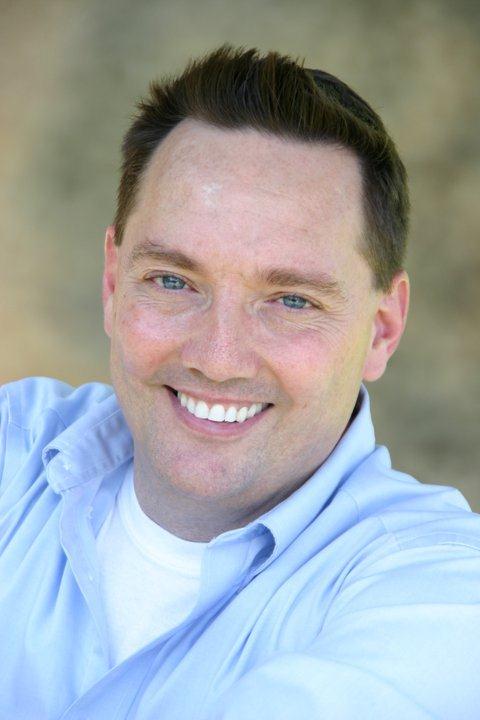 "I cannot recommend Hal enough. Not only is he a joy to work with professionally, but the information he shares with you will give you a leg up at any commercial audition you go in for. If you are seeking success as a commercial actor, his techniques will be instrumental in helping you attain this.
"With all of his years of experience in the business he is happy to guide you on your path, so bring any questions you may have as well.
"And on a lighter note, you'll LOVE meeting Gus, his trusty sidekick." –Mike Hennessey, Workshop Alumni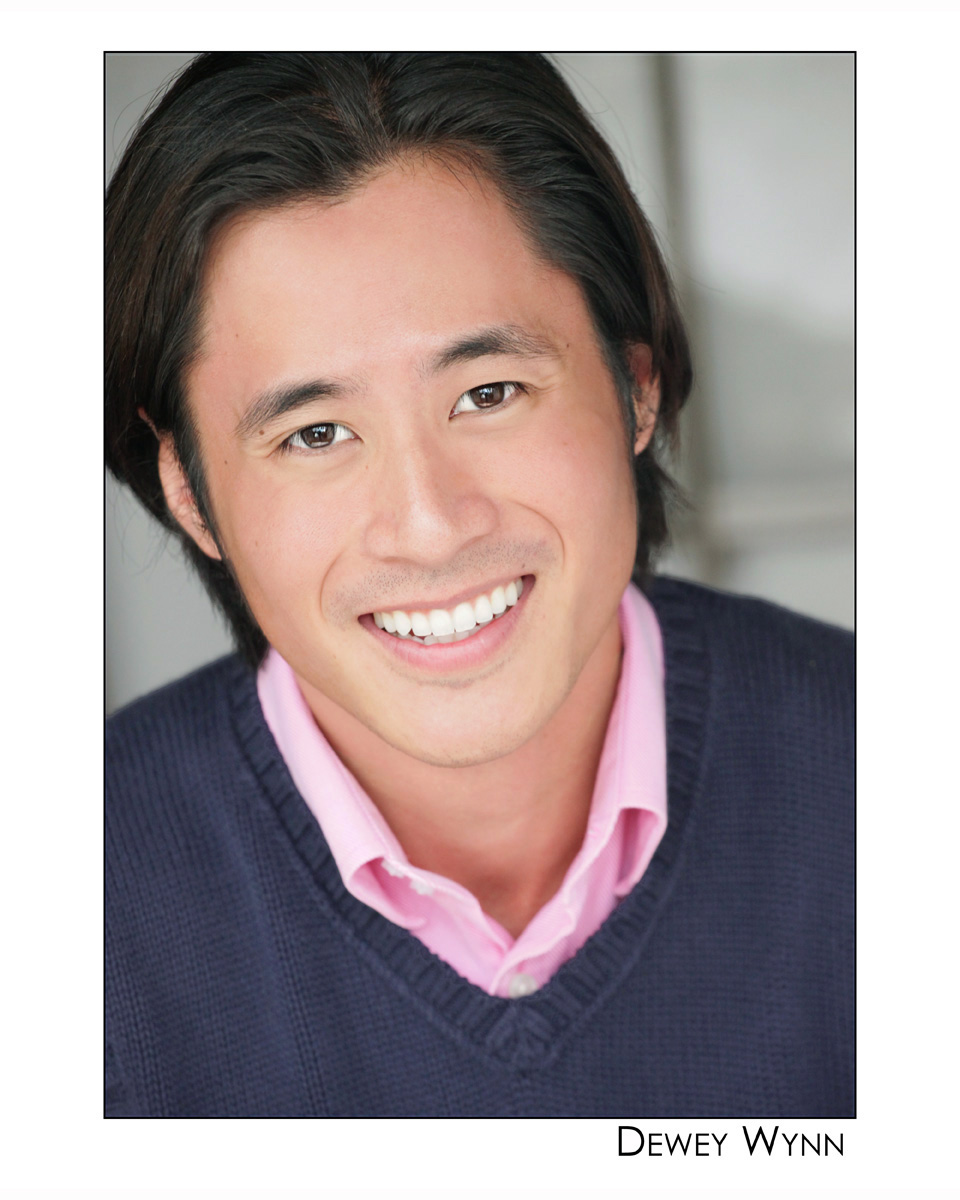 "By far, one of my favorite workshop I've attended in LA. Hal really knows how to communicate to actors to access what we need, as individuals, to give a great audition. He also gives great stories about what happens after your commercial audition. It's a lot more than I thought.
"Believe me its worth every penny." –Dewey Wynn, Workshop Alumni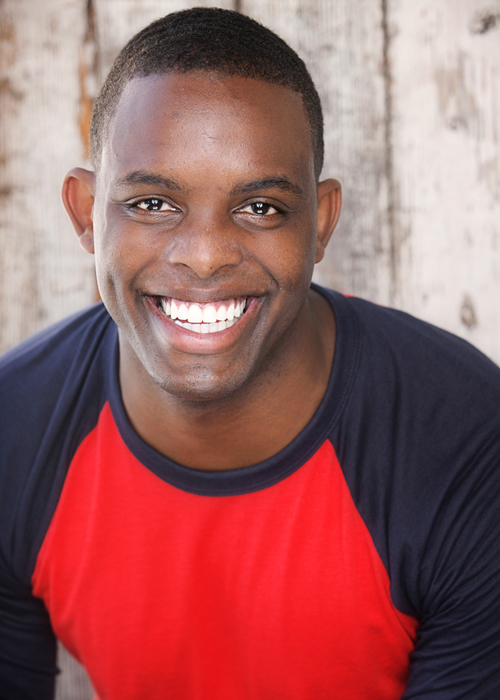 "Coming in to Hal's workshop, I had no clue what to expect. Through the four weeks after I signed up I gained an amazing amount of practical knowledge. I ended up leaving the class very confident in my audition techniques for commercials.
"Hal was able to really use the time we had and invest it properly so the students definitely got the most out of the class." –-Curtis Baxter, Workshop Alumni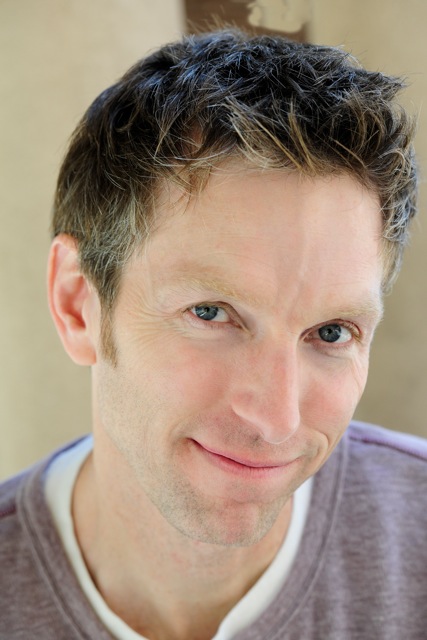 "I had heard good things about Hal, but my experience in his class exceeded even my high expectations. I came in very raw, but with Hal's help, I saw progress immediately, and he presented clear steps to hone my skills further.
"The man has a wealth of knowledge and lays it out in a positive, concise and engaging fashion. If you're looking for help on the commercial acting front, Hal's workshop is time very well spent." –Ron Harner, Workshop Alumni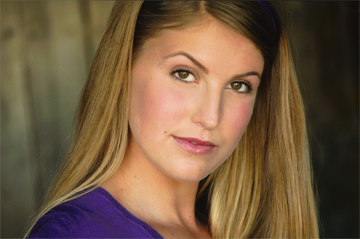 "Hal's Commerical workshop was a blast. I immensely enjoyed the intimate six student enviroment which allowed me to focus and work on enhancing my art. It was such a great experience and really a great learning tool for all levels of actors.
"Hal truly loves what he does and it shows through his endless enthusiasm and abounding energy. I loved every moment and look forward to when we can work again!" –Ren Buyse, Workshop Alumni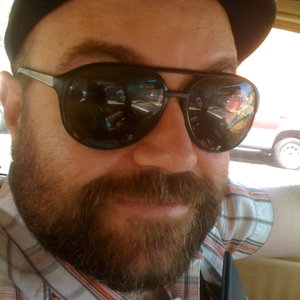 "I've taken Hal's acting workshop and not only was it a lot of fun and informative, but it gave me a welcoming place to stretch my acting muscles, that honestly, hadn't been used in a while. The atmosphere Hal provided was warm and welcoming and put me completely at ease. He definitely knows his stuff and I couldn't recommend him higher!" –Gavin Carlton, Workshop Alumni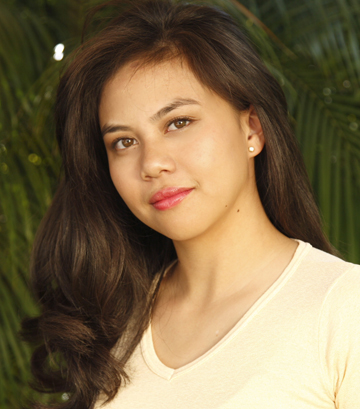 "It's been only a week, and I miss the classes and Gus already.
"Prior to finding Hal's class, my friend and I were auditing and considering a different acting class to take.  Within two audits, we found ourselves nervous and even scared to delve into acting with the acting coach–he was very critical. How could we act naturally under such circumstances, right?  
"So it was clear at that point, we really needed to take the time to try to find something that would not break us down, but give us the confidence to dive right into auditioning. We wanted to take a class/workshop that would enable us with a skill set that we could immediately and directly apply to commercial auditions.
"After a lot of consideration, we gladly and enthusiastically joined Hal's workshop–it had stellar reviews, was affordable, and because we generally got really good vibes about Hal.
"From the first class, Hal was welcoming and encouraging and just downright comfortable to be around. He only builds you up.  Even if you haven't had any real experience doing commercials or auditions, he'll make you ready to do them.
"The classes are also kept small so you really get a lot of time for Hal to bring the good stuff out of you. From slating your name, to reading off write-ups, to one-liners, to monologues, to group scene, and silent reaction shots–Hal covered everything.  Not only that, I felt that he really tapped into who each of us were, in that, he brings out the outstanding and unique you–the real person underneath that would catch casting directors attention through your auditions.
"The entire class is also set up and run exactly how it would be out in real auditions.  One of my classmates told me that everything Hal covered and situations he's run into were all in our class.  And, he was right.
"I had an audition opportunity last week.  Right before going in was nerve-racking, but right when I walked through the door it was like, "Hey, this is just like Hal's room!"  And it was literally set-up like Hal's class.  His four-week session honestly prepares you more than you think.  It just clicked, and I was comfortable. Everything Hal has told you become tools in your arsenal as an actor, and you just naturally start tapping into them.  And, I got a call back.  
"It honestly is invaluable stuff.  You get so much more.
"Hal is available to help you even after the sessions are done.  If its a question or advice, you can contact him.  He really truly wants to help you start booking and working jobs as an actor.  I would take the workshop again if I could." –Kristen Maglonzo, Workshop Alumni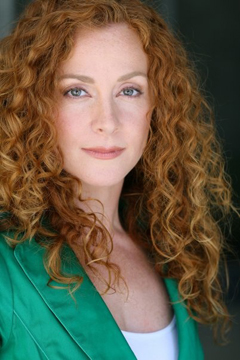 "I have now completed 2 of Hal's Commercial Acting workshops. Not only did he sharpen my skills, but he gave clear tools so I feel more confident when entering the audition room.
"Hal has a wealth of knowledge on casting, and because of his writing and directing experience, he takes coaching to a whole other level. Highly recommend for anyone committed to strengthening their audition experience." –Natalie Koltz, Workshop Alumni 

"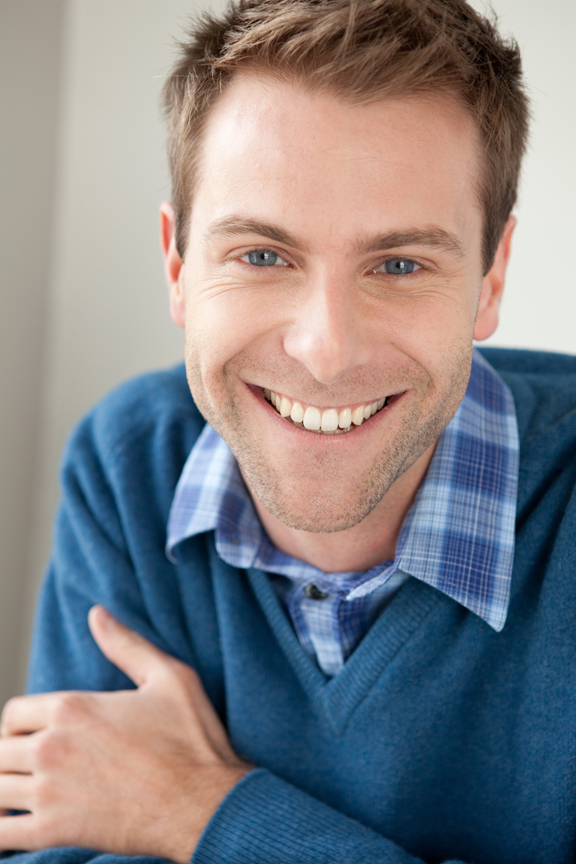 Hal has a combination of experience and altruism that's as scarce as hen's teeth. (Trust me, there's like, one freak chicken with teeth in the whole world. It's really rare.)
"Class is more than just comfortable and educational; it's transformational. In just two sessions, Hal gave us the nuts and bolts of commercial auditions, and the tools to put them together." –Daniel Kent, Workshop Alumni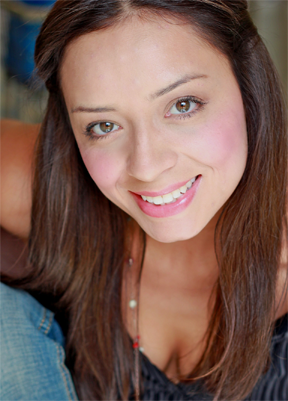 "Hal's workshop provides you with so much useful information and guiding tools to make it in the commercial industry. You will find all the answers to your questions in his class.
"Hal really stresses the importance of one-on-one coaching which is why classes are narrowed down to provide the best and most effective teaching method. You will really get the most out of Hal's class because you get to have so much "on camera" time and PLUS you're taught by a great instructor." –Nia Guleyon, Workshop Alumni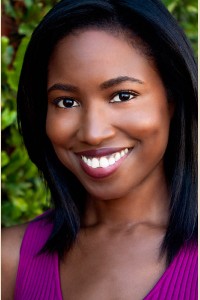 "Hal's Commercial Acting Workshop was a great course because there was loads of direction and camera time and I got specific tools so I could direct myself – some examples – great hints and tips on how to break down commercial copy (e.g. a long commercial monologue about a bank (!) becomes like a journey), do work on featured roles where you're reacting (with no dialogue), lots of work on working with other actors – just loads of work on lots of different copy, scenarios and there were 5 of us in the 3 hour class instead of 40+!
"It cost $250 for the 4 week course. Also it's shot in a facility where loads of commercial casting is done so all my work in the class is put up on Casting Frontier afterwards (private password protected) so I was able to watch my work on video afterwards!" –Kara Miller, Workshop Alumni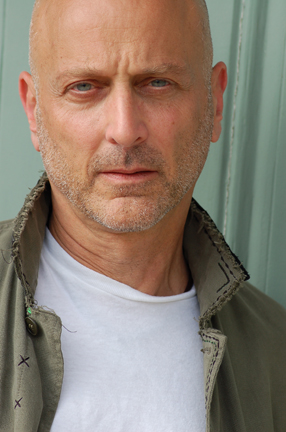 "There are countless acting coaches in LA vying to take your money. Some are bad, others are average and a few are good. Hal Masonberg is great. Whether you are new to the business, a seasoned, working actor, or even Meryl Streep–Hal can and will help you become a better actor.
"I agree with every word of the others who've posted five star reviews. Can I add a 6th star just for Hal? What else can I say or add except to say, Hal is the best of the best. Thanks so much, Hal!" –Marcus Ambrose, Workshop Alumni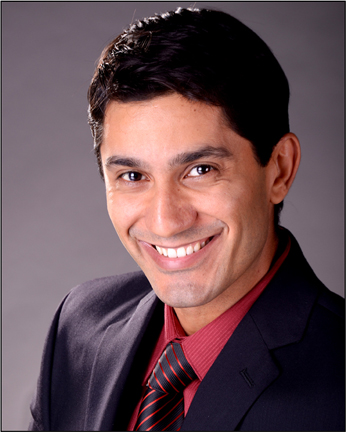 "Hal's commercial class was one of the best classes I have ever had. So informative and useful. Absolutely worth it." –Farzad Jalali, Workshop Alumni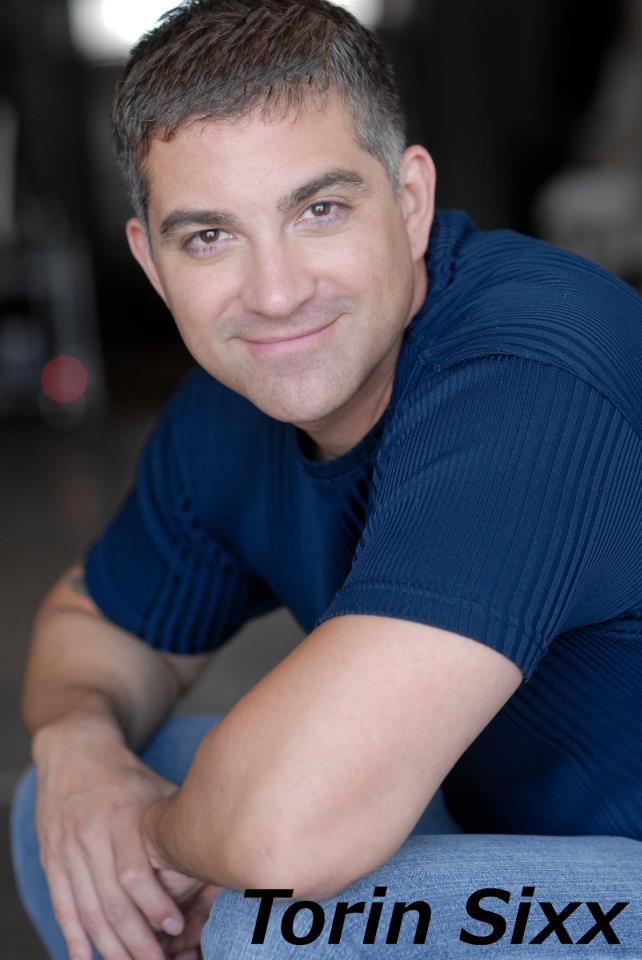 "Hal Masonberg's Commercial workshop was the first commercial class I took in L.A. and the first class I had taken in a while. It was a great learning experience and the best I've had in a long time. 
"Hal is a great guy as he's down to Earth, honest and genuinely cares about actors. He has years of knowledge which he freely shares with his students. He keeps his classes small so everyone in the class gets a lot of personal help and attention. I've honestly never been in a class where I had as much time to work and learn. Most importantly, Hal knows how to bring the best takes out of an actor. He showed me new tools and techniques and different ways I had not even thought of to make the audition mine.
"Hal covers it all from slating, to breaking down copy and bringing your uniqueness to the work. I highly recommend Hal's Workshop to anyone from someone new to auditioning to the accomplished actor needing a brush up on skills. You will find me taking Hal's advanced classes in the future."
–Torin Sixx, Workshop Alumni 
http://www.torin6.com/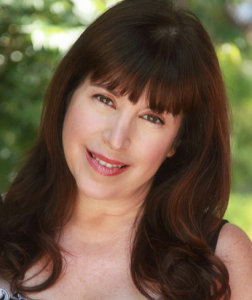 "I did much research before I signed up for Hal's Intensive Commercial Workshop. I feel that the five star reviews were more than accurate; I wish there were more stars to give! When you were up there in front of the camera you received not only positive reinforcement from Hal, but amazing personalized attention and professional direction. You were given lots of time in front of the camera in a very supportive, non-threatening environment. I can't wait to sign up for the Advanced Workshop."
–Paula Drake, Workshop Alumni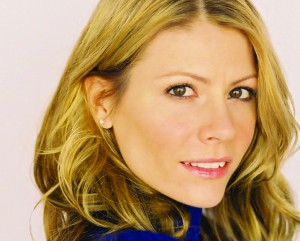 "What I like most about Hal's Workshop is that he teaches everything you need to know about commercial auditioning in a 4-week period. The class size is small so you get a lot of individual time with Hal and a lot of time on camera. You're able to view your class footage while at home, so you have plenty of time to review it as many times as needed. Hal's class was a safe and fun environment to learn in and I really enjoyed my experience. I got a lot out of it and recommend this class for any level actor."
–Lisa Garrett, Workshop Alumni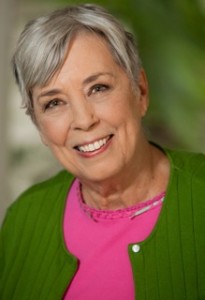 "If you are checking out websites for acting classes, you have come to the right place (commercial, film, TV ).   
"Hal has tons of experience. He knows what casting directors are looking for and what they do and don't expect from you in auditions and call backs. With only 6 students to a class (thats why you sign up early), Hal will help you develop your own style using your own unique personality that sets you apart from the others. It's like having a private coach for class prices.  
"The students in his classes range from the "just starting" to the "seasoned" actor. From the young to the old. Hal is so much fun to work with. You'll feel relaxed and never uncomfortable. You'll be surprised at the end of his 4 week class in the changes you will see in yourself.  
"This is not a "fly by night operation" nor is it a "one size fits all training class." It is the "BEST KEPT SECRET" in Hollywood.  
"So, get started working on that career of yours. Check out Hal Masonberg's website.  
"All I can say is IT'S YOUR LUCKY DAY. I know it was mine."–Carleen Frans, Workshop Alumni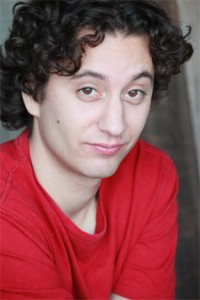 "Hal covers it all in his workshop! He covers auditioning basics such as slating, profiles, one-liners, monologues, and group scenes. Hal breaks it all down into a easy-to-understand format that allows each actor to learn through doing. 
Hal encourages a very relaxed, comfortable environment where actors are free to be themselves within the context of the commercial spot. 
I would recommend Hal's Workshop to actors of any experience level! 
Oh, and when you're there, say hi to Gus for me!" –John Alspaugh, Workshop Alumni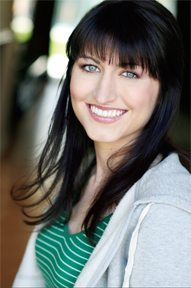 "I can not recommend Hal and his commercials workshops enough! He is by far the best acting teacher that I have worked with and his commercial workshops are stellar. His small class sizes guarantee that you will work each and every class, and promote a very safe learning environment. 
"Thanks to Hal, I have the confidence and skills needed to rock any commercial audition. He not only challenges you and makes you a better actor, but he also encourages you and builds up your self confidence. And it's fun!! I will definitely take advantage of Hals private coaching and other workshops and will continue to train with him for years to come! "–Elise Kerr, Workshop Alumni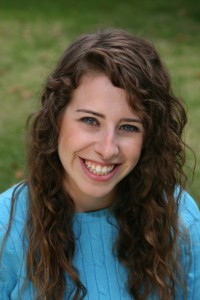 "Hal's class was referred through a friend and it was great!
"Totally reasonable price for L.A and the individualized attention given to each student was amazing. Hal takes his time with each student, doesn't rush, and has no problem going a little over the 3 hours if people have questions or if he is still working with a student. He caters to each student's abilities and really makes you feel confident about booking a commercial and confident in your abilities/personality. If you want to learn a lot in a short amount of time, take this class immediately."-Christen Keogh, Workshop Alumni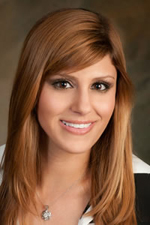 "If you are someone who is at all interested in becoming a commercial actor, this is the class to take! I have learned so much.
"Hal doesn't have more than 6 students in his class at a time so he has enough time to work on greatly improving each individual's acting skills. It also helps if you're a little shy since you won't be acting in front of more than 6 faces.
"Do yourself and your acting career a favor and take his class…You will not regret it!" –Shelby Setty, Workshop Alumni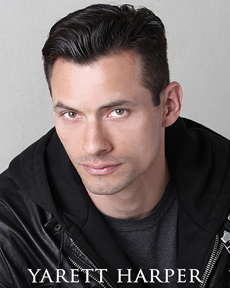 "Hal is a great teacher, fun to work with as well.  
"Every class you get to be on camera and " audition" for a commercial or role, you get PLENTY of camera time each class, which is great! He breaks down the commercial acting and auditioning process. If you're an inexperienced actor- Hal will work with you to help you find YOU on camera. Experienced actors- he has some great methods to add to your on camera arsenal.
"I learned a lot, great class for commercial and film acting. Thanks Hal!" –Yarett Harper, Workshop Alumni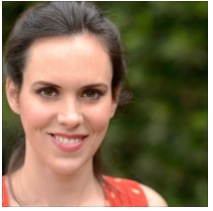 "Hal is just so nice, easy going and relatable. I have to mention Gus because I'm a dog lover. Gus is Hal's adorable and well behaved greeter-pup. I think every business should have one or more pets involved. 
"Hal has so much information to give that sometimes time flies by over conversation. He is ready to answer any questions you may have and offer information you wouldn't think to ask. He seems to truly want to help actors succeed and understand how to get casting director's attention while being yourself all in a supportive environment."–Laurie Landry, Workshop Alumni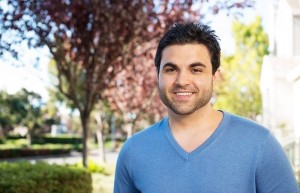 "Great class. Hal is an awesome and brilliant dude. This did not feel like a commercial class because it was fun. 
"Also all the lectures are recorded and obtainable online which really helped me when I was sick for a class. Of course, you are in front of the camera, too. 
"If you like a thought provoking, in-depth and intelligent atmosphere, give this class a try." –Paul Vlahos, Workshop Alumni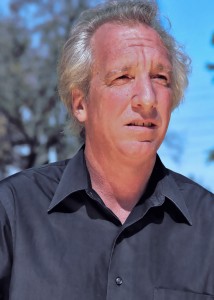 "I grew up in LA and I am a very skeptical person. There are thousands of workshops in LA. I needed a commercial audition workshop because I was tanking at $100 commercial auditions. I used Hal as a coach at first for another $100 commercial audition. I didn't get the job but did fantastic. Is was a group audition and the other actor was sure I was going to get it. I went in there with confidence that made the audition a breeze.
"I then signed up for his Workshop. After the first class I got a National Visa commercial audition worth thousands. I have no agent and I am non-union. I talked with Hal about it and he gave me some pointers. Well, I got a callback. I beat out over 100 other people to be the top 5 for the role. You had to be Australian and I am not! No, I didn't get the job, but with my experience, and no agent, non-union to get that far even amazed myself. I owe it to Hal.
"I have taken a lot of classes. A couple of things I like about Hal's Workshop. Small. It is not a cattle call of people in there. Another thing is the taping of the workshop and your auditions. He taught me to get used to watching myself to get better at auditions, feelings and emotion. It's amazing how many emotions he can pull out of you in just one line!!.
"I could go on and on but bottom line it is worth the money, you will learn something, and Hal really cares about what he is doing and how his students do. Oh yeah, it's Hal teaching the class, he don't hire someone to do it for him." –-Paul Deane, Workshop Alumni