Experience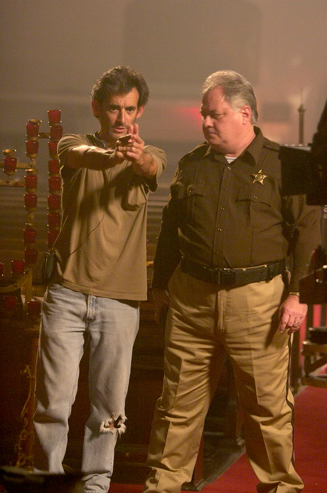 I have been a Casting Session Director for over 20 years. During that time, I have worked alongside the biggest casting directors in the industry. I began in features (WHAT'S EATING GILBERT GRAPE, ASPEN EXTREME) and eventually expanded to commercials. My primary job has been to work with actors, to run auditions for casting directors as well as directors and clients; to interpret what they want and make sure the actors are given the best opportunity to deliver that.
Through my years of casting, I've been privy to the inner workings of this particular side of the industry. As a result, what quickly became my paramount focus was to help actors understand their surroundings, to offer them both the tools and the insight to navigate this sometimes perplexing and seemingly fickle world so that they could, ultimately, earn a living doing what they most love. But it takes more than an understanding of the outer landscape; it requires a desire to explore the inner landscape as well.
Over the years, I have developed an approach to working with actors that allows them to take control of their environment, to turn it into an endless playground of opportunities and discoveries, no matter how overwhelming or intimidating the obstacles before them may seem. At the end of the day, this approach has the capacity to deliver both personal and professional triumphs. And for those who don't already know, the two go hand-in-hand. If you're not enjoying the process of auditioning, I promise you, we're not enjoying watching you.
In addition to my casting work, I am also a feature film director. I have experienced both the casting process and the needs and demands of working with actors on-set and I bring that knowledge and expertise to my workshops. You will learn intimate details of the audition process, how you can increase your chances of booking, what is expected of you, what directors and casting directors are looking for, and what is the quickest, most efficient way to deliver that to the people who make the final decisions. All while growing in leaps and bounds as an actor with the confidence and capacity to succeed.
I look forward to working with you.
Hal
In addition to his own Workshops, Hal has taught commercial acting workshops for both adults and kids with casting directors Craig Colvin and Michael Sanford as well as for Dee Wallace's Acting Studio, Tina Morasco's PLAY! LA, Elizabeth Mestnik's Acting Studio, and most recently Todd Rohrbacher and Lauren Bertoni's Actors Comedy Studio.