Service Referral Links
The following is a list of service referrals I personally recommend:
HEADSHOT PHOTOGRAPHERS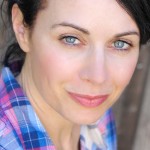 MICHELLE CARMICHAEL PHOTOGRAPHY
http://www.michellecarmichaelphotography.com
JAMES REESE HEADSHOT PHOTOGRAPHY
http://www.jamesreesephotography.com
CAROLINE WHITE HEADSHOT PHOTOGRAPHY
http://www.carolinewhitephotography.com/
MIKAYLA ALEXANDRA PHOTOGRAPHY
https://www.instagram.com/ma_photography33/
MikaylaAlexandraPhotography@gmail.com

http://www.stephgirardheadshots.com
DAVID MULLER HEADSHOT PHOTOGRAPHY
http://davidmullerphotography.com/
DANIEL REICHERT HEADSHOT PHOTOGRAPHY
http://www.danielreichert.com/
SPECIALIZED ACTING SCHOOLS

BE A WORKING ACTOR: Mark Atteberry's class is the PERFECT companion piece to Hal Masonberg's Commercial Acting Workshops. Where we focus on the individual nuts and bolts of how to bring yourself to the auditioning process, Mark's classes focus on understanding your "type" and how to use that – along with being yourself – to stand out. Together, understanding and honing these strengths will make you a force to be reckoned with as an actor paving your way in this industry.
http://www.beaworkingactor.com/home.html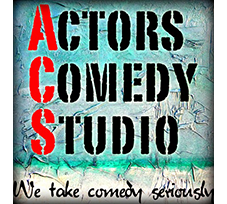 ACTORS COMEDY STUDIO is the world's only acting school dedicated solely to Acting for Sitcoms and Sitcom Audition Technique!
Gunnar Todd Rohrbacher and Lauren Bertoni founded ACS with the primary goal of giving actors a safe and effective place to master the art of performing scripted comedy.
http://www.actorscomedystudio.com

ELIZABETH MESTNICK ACTING STUDIO offers Meisner Technique, Scene Study, as well as Beginning Acting. All options for your core curriculum. These classes have been developed to give you a strong foundation in acting technique and a discipline that will last a lifetime. Voice and Speech, Shakespeare, The Business of Acting are offered throughout the year for you to supplement your core acting training.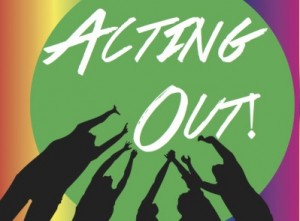 ACTING OUT: APPROACH FOR YOUNG ACTORS TAUGHT BY KELLY PENDYGRAFT AND JULES BRUFF. Acting and Audition Technique for Television and Film:  We will teach your child how to slate for an audition, how to read copy naturally, how to improv, and be themselves during the audition process as well as take adjustments and directions.  There's a lot of playtime too, so your child will feel 100% comfortable to explore hidden talents!
Acting and Audition Technique for Commercials:  We will teach your child how to audition for commercials, read copy, sell a product, take direction and improv.  This course will help your child be themselves in an audition environment.  We'll also teach secrets to booking that our experience has taught us!
http://actingoutworkshops.weebly.com
VOICE OVER CLASSES & COACHING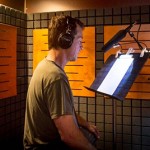 REED RUDY VOICE-OVER INTENSIVES AND WORKSHOPS
Reed teaches a six-week voiceover intensive a few times a year. He focuses on voiceover technique essentials (breath, intention, right sound/tone, developing a character) and learning how to breakdown copy. The studio has one of the finest acoustically engineered and luxurious booths on the market, by Studiobricks. The space for students/clients is very accommodating and provides a warm environment.Each session is limited to 8 students, making for an intimate and supportive workshop.
http://www.reedrudyvoice.com/classes.html
TISH HICKS & THE V.O. DOJO
Tish Hicks has been a highly successful L.A. voiceover artist for over15 years. She is as smart, down-to-earth and nurturing as her signature voice, which was the voice of Citibank for six years. Currently, she can be heard on Subaru and Pop‑Secret commercials, audiobooks, videogames, and more.